Living in the US also means that you are living the American dream. Or that you are close to achieving it. And a big part of that dream is living in a house that really does satisfy all your wants and needs. At once. No doubt. However, we are all different and crave different things. Some of us prefer classical homes, some of us on the other hand enjoy more urban style. No man is the same. In the today's article, we will discuss top 5 most popular architectural home styles in the US. Let's dive in!
Planning is everything
Just like with any other project, when it comes to remodeling, redecorating and investing in your house – you need to be prepared for what's to come. It doesn't matter if you are just trying to give your space some extra curb appeal, or if you are trying to invest in your property in order to boost its selling price. The motive doesn't matter. However, knowing what you are getting into does. That is why you need to come prepared. And before you start looking for movers at bestcrosscountrymovers.com, and move out of your house for good – you need to plan and organize this project of yours. Research the market. Look around your house. Home deco is all about consistency. And the better you make things fit in, the better your house will look.
Top 5 most popular architectural home styles in the US
Colonial houses
Yes, you have guessed it. Colonial-style houses are here to stay. This architectural home style dates back to 1800s, and is still one of the most popular home styles in the United States of America. You can recognize them by their brick or wooden facades, green lawns, and family-oriented kitchen floor plan. These houses almost always have two or three stories, a fireplace and a porch. Most people owning this type of house go for its white variation with some brick add-ons. Main rooms such as the kitchen, living and dining room are usually on the first floor, while bedrooms take place on the second or third one.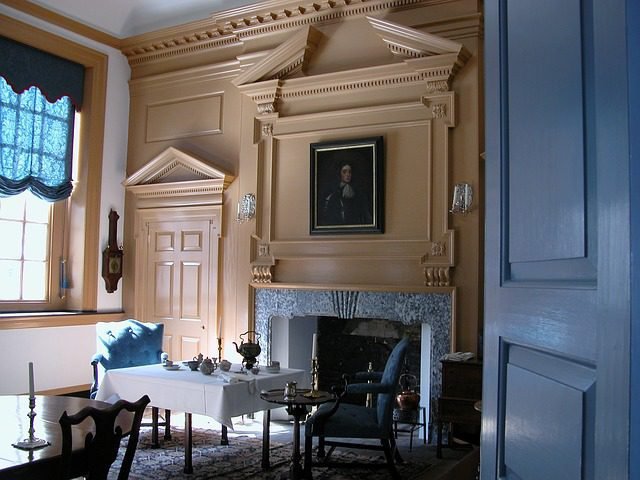 Ranch houses
When it comes to being an American, nothing screams more about being a proud one than a ranch property. These houses can be found all around the US, however, they are the most popular homes in states such as Texas, Arizona and other states that are in close proximity to these two states. And even if you don't really like this architectural style, it might still remind you of your childhood. These houses were all over our TVs when we were kids. These houses feature an opened floor plan, low roofline and are mostly L-shaped. Their facades are usually a combination of things you can usually find on a real ranch – wood, brick and stucco.
Craftsman Bungalow
This house style emerged in the early 1900 and became very popular amongst young professionals, people with kids and everybody else that enjoys simple, cozy lifestyle. Defining features of these houses are columned front porches, wooden, brick or stone facades, low roofline, and windows with divided panes.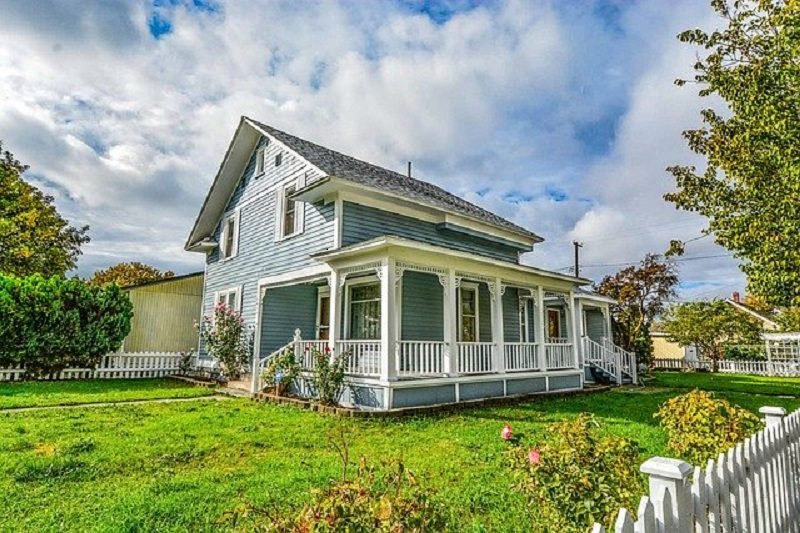 Victorian houses
The Victorian era lasted from 1860 to 1900. Houses that are built in this era are romantic, distinctive and have many details that are all nicely built in. Colors, fabrics, design. These architect thought about everything. Patterns, designs and the overall impression these houses can have on people are – well, you know it. These houses are pretty usual all around the US, however we bet you haven't seen two Victorian houses that are completely the same. And that is their main charm. They are all unique, special and will leave you breathless once you really start analyzing them. A dominant front facing gable, pitched roof, bay windows and a porch – these are all the features all of us can really fall in love with.
Mediterranean houses
These houses were mostly popular amongst millionaires and famous people during the 90', however nowadays they are becoming more and more popular amongst all Americans. They are inspired by architecture in Spain, Portugal and Italy. Mediterranean houses usually have stucco exteriors with shallow red tile roofs. Large windows, large patios and large open spaces – these are the 3 main characteristics of this architectural style. Also, usual wooden floors are replaced with tiles. Warm, neutral colors, a lot of light and the cozy feel you get when entering these houses is something that will not only attract your attention, but it will also make you fall in love with them.
Choosing the right style for your home
The most important thing you must do when choosing the style for your home is to think about your needs. And we mean – really think. And especially if you are planning on moving cross country. Victorian houses might be a good choice in your home state, however if you are planning on moving to Miami or LA – you should definitely reconsider your choice. On the other hand, if you are planning on leaving California and moving to another state, you should looking into that state's usual home styles before contacting your architect and telling him more about your ideas.
If you choose wrong – it is not the end of the world
These things can be fixed. Yes, they can cost you a lot of money, however it isn't something that can't be fixed. Don't let the anxiety in. Give yourself some time and space to consider every possibility and finally – choose the right architectural style for your new house.
Tina Peters is a home deco enthusiasts, world traveler and a blogger that loves exploring new things, styles and cheap home remodeling ideas. Her main focus is helping people all around the world when it comes to home renovations, remodeling and improvements.