Summer is the perfect time for home projects, especially ones aimed at getting your household organized. The problem? Any organizational project always threatens to become a big investment of time and energy. 
Believe the people at The Container Store, and you'll wind up spending $79 to keep your socks tidy. Or, you'll pull a room apart to put up some shelves or assemble complicated and bulky racks that end up taking up more room than they save.
PVC pipe provides a flexible, low-price solution. It's clean and easy to work with and can be implemented in a wide variety of situations. It makes the perfect material to help you get things in order- and keep them that way. 
With that in mind, here are nine genius hacks using PVC pipe to organize your house: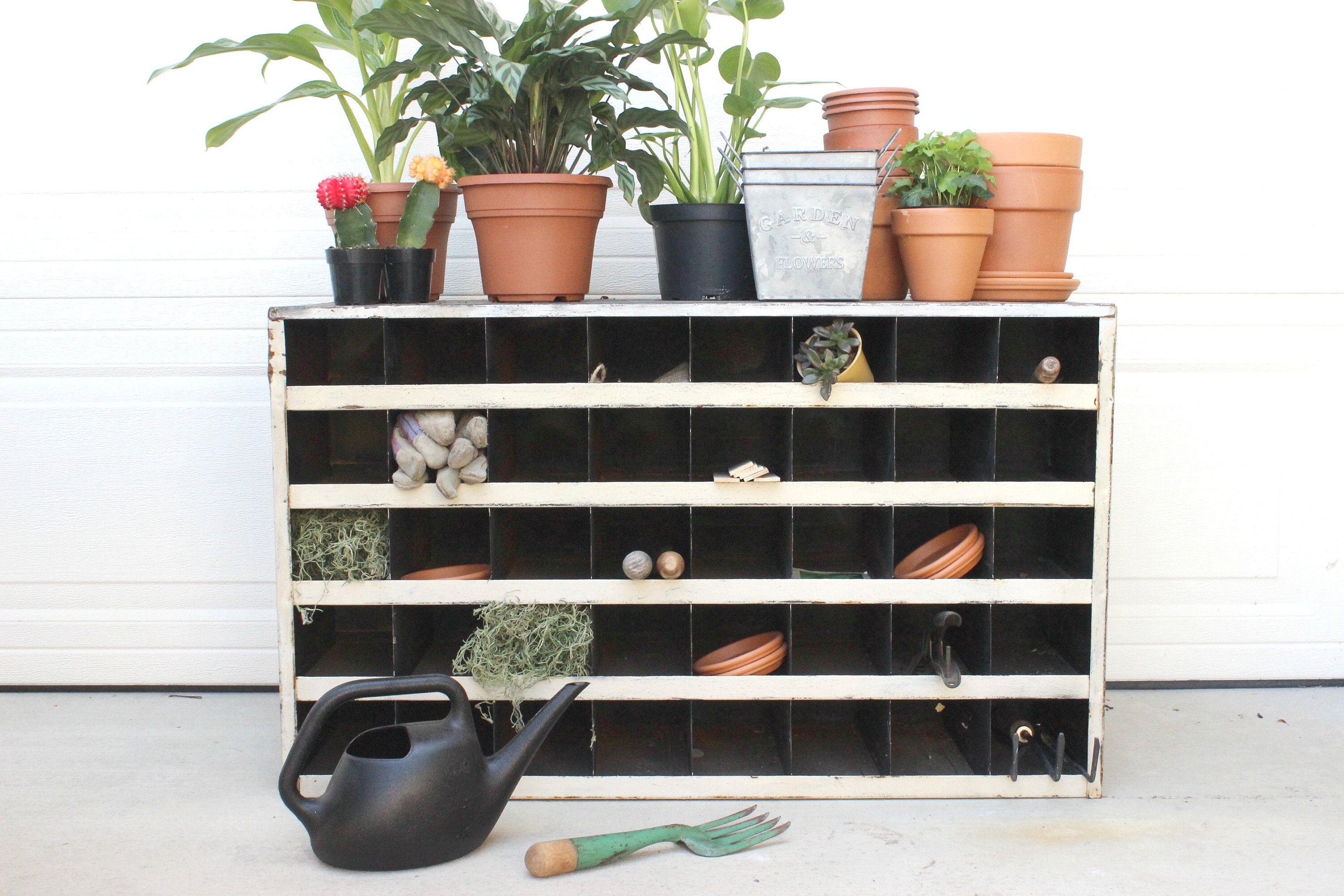 Basements and garages act like magnets for disorganization. Everything that doesn't have a specific place elsewhere in the house ends up crammed there. Meanwhile, these areas provide a home for household tools, which, if you're not careful, end up tossed together in random order inside toolboxes or on workbenches.
PVC offers a series of possibilities for organizing the garage or basement. 
Cut a series of pipes and mount them vertically on a table to create cubbies for hand tools, like hammers and screwdrivers. You can also install lengths of PVC horizontally under a workbench or along a wall to create holsters for drills and other electric tools. 
Some items are too large to easily slip into cubbies. Think of such things as shovels, rakes, skis, kayaks, and other outdoor equipment. 
PVC provides an excellent way to keep these large (often expensive) items safe and out of the way. Install parallel lengths of pipe along the ceiling, leaving enough room above them to place your large items. Then you can slip your oversized possessions into the makeshift overhead carrier. 
Installed correctly, the piping will be strong enough to hold your heavy items, and the setup will provide you easy access to your equipment.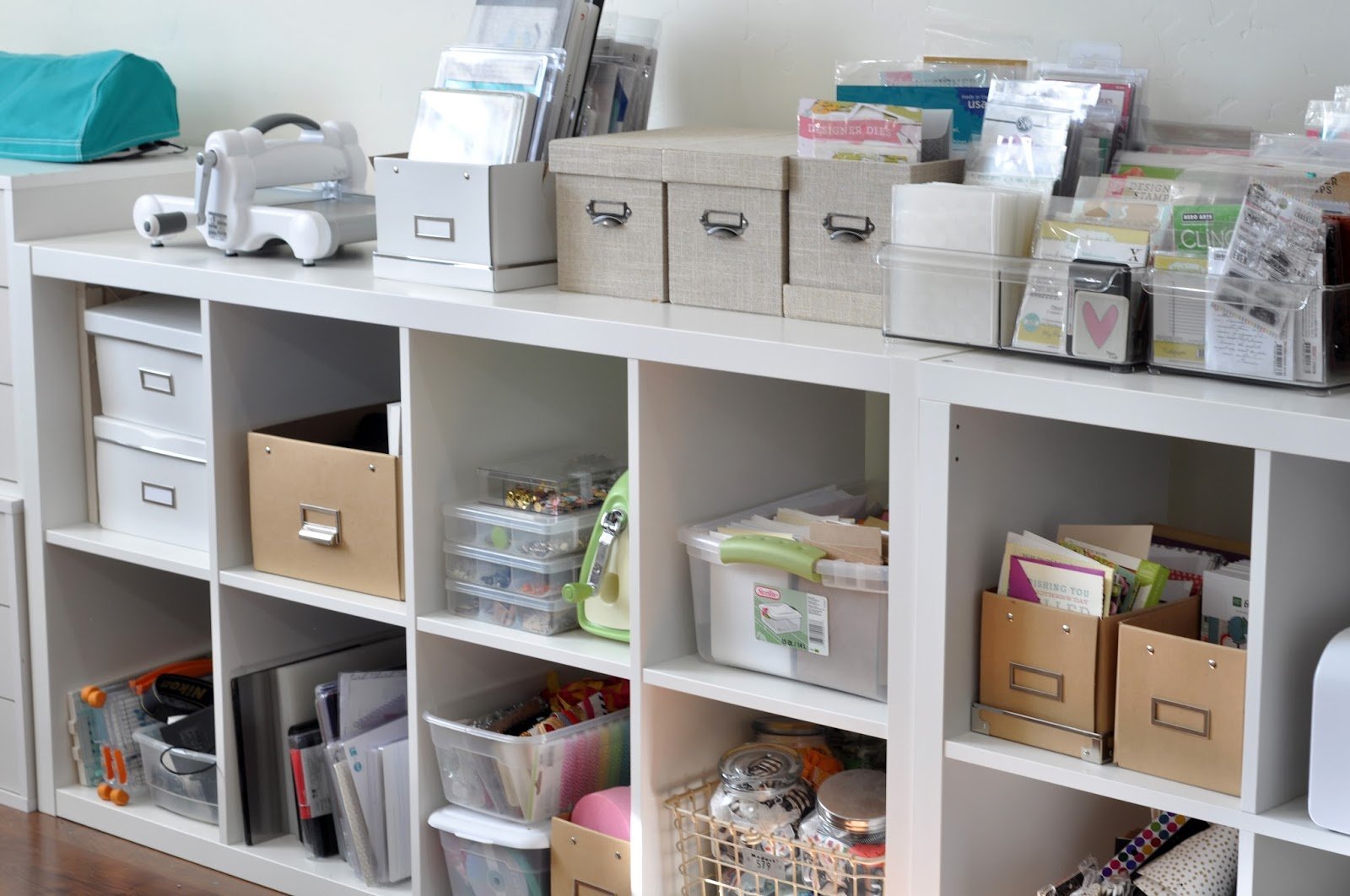 Take the same concept as you used to organize your tools; only this time, move it indoors and apply it to a softer brand of the project. You've got yourself an excellent way to organize your craft room or your kids' playroom.
Whether it's scrapbooking, arts, and crafts for the kids or bigger artistic endeavors, you end up with a lot of loose supplies. You've got scissors, tape, glue containers, ribbon, paper scraps, and all sorts of other items that can easily contribute to a cluttered mess.
Use PVC to keep things neat and organized. Cut the piping into appropriately-sized containers. They can be mounted horizontally along a wall, or placed vertically on a table. Either way, they provide an excellent place to keep everything separate yet tidy. 
PVC seems at home in the basement or garage, or even in a craft room or playroom. But you can also tap into the utility of piping in some other (more unexpected) places in the home.
Take the bedroom, where you've got drawers and jewelry boxes filled with loose bracelets and tangled necklaces. Use PVC to get those organized.
Vertical piping can be used as a bracelet holder or necklace rack. It presents the jewelry in a way that makes it easy to see (unlike stuffed into a drawer), without letting it take over every surface of the bedroom. 
When you pop the cork for dinner, you want an air of elegance. But storing your bottles in the basement or in the pantry requires a largely functional approach. You want to keep the bottles safe from potential damage and organized so you can get to them easily when company comes over.
PVC does the trick. Attach a series of horizontal piping together, each unit-wide enough to hold a bottle comfortably. It creates an excellent way to keep your cabinets from filling up with unopened bottles.
Think about all the stuff you are constantly tripping over, such as fishing poles, baseball bats, half-used wrapping paper. Or consider old unframed posters or even old towels and spare sheets. All these things can be stored away efficiently using PVC.
Choose a width of pipe that makes sense for the items you want to store. Cut the pipe to the appropriate length and get a stopper for the ends. Then, label the piping and stack them in an attic or closet to maximize storage capacity. 
We all have at least one in the house: the junk drawer. That bramble of paper clips, pens, loose change, and other random odds and ends. We keep the stuff because we think we might use it someday. However, once we throw it into the drawer, it instantly disappears into the mass of collected items. 
Use PVC to add some organization. Cut piping to the appropriate height for the drawer. Use separate cylinders for different items: one for paper clips, one for change, one for batteries, and so on.
The same idea can be applied to clothing drawers as well. Use separate pipe cylinders for socks, for scarves, for underwear, etc. It allows you to get more out of your existing storage space.
Don't just use PVC to increase your storage capacity. It can also help you get your home clean, and keep it that way. 
For instance, when was the last time you vacuumed that ceiling fan? Or got the dust bunnies from on top of the bookshelf? Since you probably lost the accessories that came with the vacuum years ago, the answer is probably "I don't remember."
PVC can help. Cut a pipe long enough to reach those out-of-the-way places. Add a short connector at the top to give it a 180-degree turn (it will look like an upside-down upper-case "J"). Now, you can extend your vacuum's reach and keep your house neat and clean.
Take the same strategy as the vacuum extender and move it outside. That's the idea behind the gutter cleaner.
The main reason we let our gutters fill up with leaves and other debris: the hassle of cleaning. You have to find the ladder in the garage, set it up, then go about the dirty task of pulling out the built-up lawn waste.
Use PVC as a low-cost hose attachment. You don't need a ladder. Just use the same setup you used to create the vacuum accessory and apply it to your garden hose. It's a quick and easy way to complete this annoying chore.
Mark Ligon is the Marketing Manager at a leading e-commerce store in plumbing supply. Mark focus is on DIY projects and providing creative and practical advice to individuals looking to complete DIY projects of their own