Every relocation is difficult. Even the move across the street brings stress into your life. But, the things get really complicated if you are moving abroad. It doesn't matter if you are moving to Canada or moving abroad from Canada, the things are more or less the same. If you don't want to bother with all the procedures, we suggest you hire international movers from Canada. They can help you with all activities, no matter if you're entering the country or leaving it. Crossing the borders of Canada is a piece of cake for experienced international moving experts. And it could turn into a nightmare if you decided to do it on your own. This is why we shall guide you through the process of moving abroad and picking top professionals to help you with it.
Hire movers when moving across borders
Moving abroad checklist
Before moving abroad, you should know precisely what you should do to be able to live and work as an expat in the country you picked. So regardless of your relocation direction – to or from Canada, you should know:
Visa requirements –Can people from your country live in that foreign country and how to obligate a visa if required. Canada experts for moving abroad can help you a lot with this.
Work permit – What do you need to be able to work in a foreign country? Is there some temporary permit, or can you get a permanent permit since the beginning?
Can you purchase real estate – If you plan on buying a home, before you start searching for one, get to know whether or not you can do it as an expat.
Get to know all about taxes – You should know your expenses, and the taxes are quite an important matter when discussing them.
Learn about your IDs change – For example, what do you need for a driver license.
Find out how much money you need to survive the month – and find a job with the salary that covers them. You should find the job before you move to a foreign country.
What do your children need to sign into school – Don't forget about the education of your children. Make sure they have a proper education secured before you pack your belongings.
Notify authorities in your country that you're moving – And find out what are your obligations before you leave the country.
Cancel your utilities – Otherwise you could have a problem due to unpaid bills for the services you didn't use.
Get to know what you need to move your pet – Required vaccination, special ways of transportation, forbidden animals etc.
Take medical records with you – You will need them once you moved. Especially if you take some medications.
Take dental records with you – Without them, you and your family might be unable to get proper care.
Check how to open a bank account and which bank to choose– There is perhaps your homeland bank with a subsidiary in a foreign country, or some other that cooperates with your homeland bank.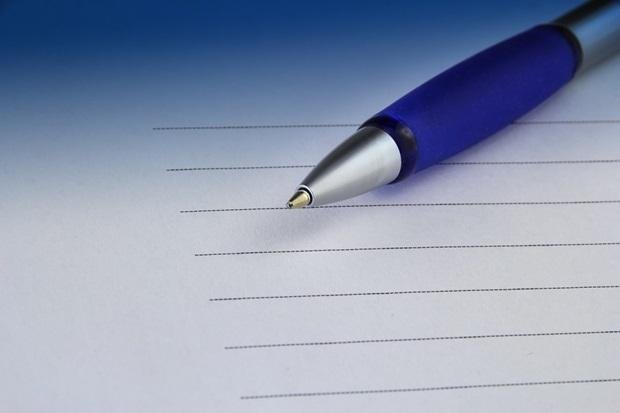 Make a checklist of all important activities you should conduct before moving day
There are plenty of other activities we didn't mention here. You should discuss your relocation with the international moving company you picked. They can help you make a detailed moving plan with the schedule. As experienced professionals, they will have a recommendation when you should do each thing from the list and how it's best to do it.
Hiring international movers in Canada
Before you hire an international moving company, you should make a list of potential movers. To learn if they are reliable or not, you should check:
Find out if they have a license for moving abroad
Whether or not they have enough experience
Are there some major complaints about their services
Were there accusations of a moving fraud
Check if their previous customers were satisfied
If there is anything suspicious, you should raise red flags and inspect everything thoroughly. Or, simply, give up on such a company. After you checked if you can rely on each mover from your list, you can start comparing the companies. And, to do that in a proper manner, you need to get the exact or near exact estimate for your relocation, the list of services they offer to conduct (for example, if you need storage units in Ontario, it's very important to know whether or not the moving company you consider hiring offers such an option), and if there are some additional expenses you should count with – like transportation of some special items, moving your car across borders etc. Only with full information can you properly compare the companies and pick the one fitting your needs the best.
The best international moving company in Ontario is the one offering to conduct your international move at the most affordable price, but satisfying all your moving needs at the same time. And, before you hire the movers, you should require a contract in writing and check if it contains everything you agreed to. And also check if they offer an appropriate moving insurance. It's quite an important matter when it comes to international relocation. If there is no an appropriate coverage, you should purchase an insurance policy on your own. Making sure your international move is safe is essential.