DIY kitchen renovations are a fun project. They can be a bit challenging, especially for first-timers, but they're definitely exciting and sure to provide you with a sense of joy and accomplishment once everything has been finished. You can also involve the whole family and turn it into a unique bonding experience.
If you're planning to renovate the kitchen of your Perth residence, check out these tips to help ensure a successful remodeling of one of the most important areas of your home.
Allocate Extra Money
No matter how big or small your renovation project may be, your budget will be the most important consideration. It's a good idea to add up to 20 percent more to your base budget so that you're prepared for sudden changes and unplanned expenses. You should also aim to spend an amount lower than your maximum budget. Both of these will provide you with a thicker financial cushion.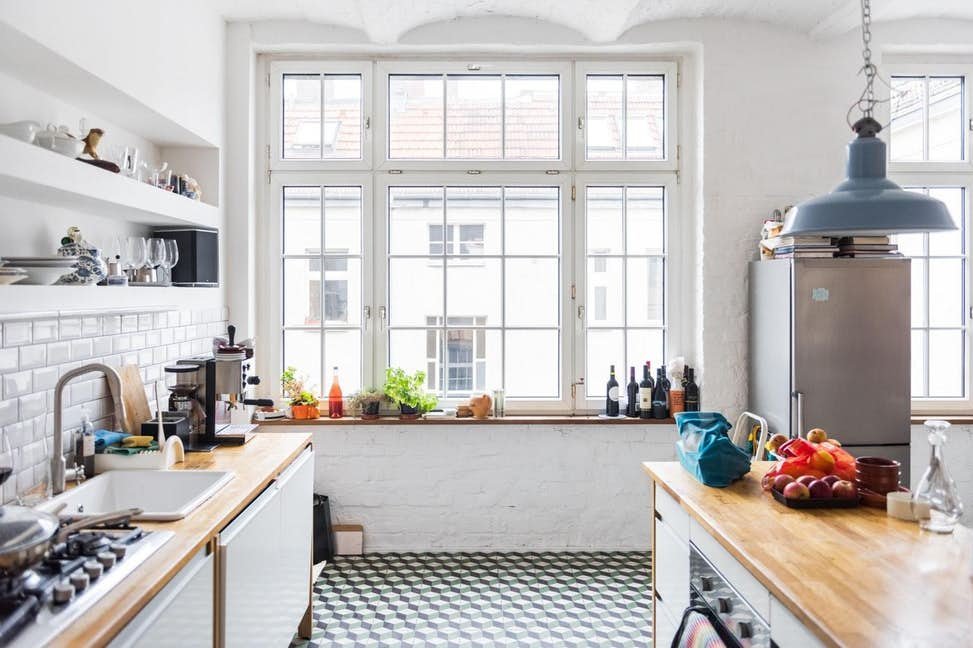 Consider Flat Packs
If you're working with a smaller budget, you may want to consider a flat pack kitchen or even just flat pack cabinets. You can consult a kitchen renovations Perth company, send them your design ideas, and receive everything you need to assemble a beautiful kitchen. If you don't feel too confident about your own assembly skills, the same company where you got your flat pack kitchen elements can also assist you with the installation. Don't worry about customisation, since every component of a flat pack kitchen will be tailored to meet your preferences.
Be Prepared to Do Some Leg Work
One way to cut down on costs is to visit kitchen showrooms and home improvement stores. This way, you'll have an idea about the average prices of construction materials, furnishings, and more. From there, you can work toward arriving at the middle ground of what you want, what you need, and what you can afford. These shops can also give you design inspirations. If there are any available home tours and open houses in your neighbourhood, these are also perfect venues to see kitchen layouts in person.

Even if you're not buying a new refrigerator along with your renovation project, it's best to leave enough space to accommodate a taller, wider model. If the extra space would look awkward, you can install removable shelves or cabinets on top. You can also order "filler strips" or panels that match your cabinets to cover the sides.
Give Yourself Some Space to Move Around
It's not just your kitchen appliances and furniture that need some space. You also need to be able to move without bumping into anything. In particular, you should be able to walk in front of an open cabinet or fridge. You also need to take note of the direction that the doors swing open so they won't hit walls or other obstacles.
Figure Out the Function of the Island
If you're planning to have a kitchen island, its size will be determined by its purpose. Naturally, you'll need more real estate if you want the island to also be a dining space. If you want it to serve as a cooking area, ensure that the layout allows smooth transitions and easy access to tools and appliances.
Determine How Much Countertop Space You Need
Depending on how much activity you do in your kitchen, you may need more countertop space. For example, do you often cook elaborate meals, or are you the throw-everything-in-a-pot type? Do you bake? These are just a few of the questions that you need to answer. Ideally, you should have about 30 to 36 inches of counter space allocated for food preparation. If you can fit more, all the better.
Use the Backsplash for Storage
For those who don't have a big kitchen, storage can quickly become a problem. You can easily solve this, however, if you take advantage of every available surface—including the walls. In particular, you can use the backsplash to install racks and hooks for accessible, stylish storage for pots, pans, and other cooking tools. You'll find a variety of styles both in online stores and home improvement shops.
In the end, DIY kitchen renovations are all about sticking to your plan and budget. Prioritise your needs over your wants, and don't let your excitement cloud your judgement. Keep your eyes on the goal, and you'll soon have the kitchen of your dreams.